The Second Congressional Commission on Education (EDCOM II) is a national commission tasked to undertake a comprehensive national assessment and evaluation of the performance of the Philippine education sector.
Why Now?
The Philippine Education Sector faces a learning crisis. Based on the World Bank's 2022 report on the State of Global Learning Poverty, the Philippines' learning poverty ranks among the highest in the Asian region, at 90.9%. The country fared the worst among the ASEAN countries, with the exception of Lao PDR (97.7%) and Brunei (no assessment). This means that nine in every 10 Filipinos aged 10 years old need to be taught how to read and to develop their reading comprehension.
Objectively measured, the quality of Philippine education fares no better. In 2019, the Programme for International Student Assessment (PISA) results showed that 80% of Filipino learners have not reached the global minimum competency levels for education. The country scored the lowest in reading, and second lowest in math and science among the 79 participating countries. PISA is a worldwide study, done every 3 years, that evaluates education systems in nations around the globe.
To address this learning crisis, the Eighteenth Congress created EDCOM II to provide for an objective assessment and examination of our education system.
Co-Chairpersons
---
Sen. Sherwin T. Gatchalian
Sen. Francis G. Escudero
Cong. Roman T. Romulo
Cong. Mark O. Go
---
Commissioners
---
Sen. Sonny M. Angara
Sen. Pia S. Cayetano
Sen. Joel J. Villanueva
Cong. Jose Francisco B. Benitez
Cong. Khalid Q. Dimaporo
Cong. Pablo John F. Garcia
---
Technical Secretariat
The Technical Secretariat, headed by the Executive Director, provides technical and administrative support to the Commission in the exercise of its powers and performance of its functions.
---
Dr. Karol Mark Yee
Executive Director
Atty. Joseph Noel Estrada
Chief Legal Officer
---
Advisory Council
For Academe:
---

Fr. Bienvenido Nebres, S.J.
Professor and Former President
Ateneo de Manila University
Dr. Maria Cynthia Rose Bautista
Professor and Former Vice President for Academic Affairs
University of the Philippines
For Industry:
---
Mr. Alfredo Ayala
President
iPeople Group of Schools
Dr. Chito Salazar
President and CEO
PHINMA Education / Philippine Business for Education
For Government Agencies:
---
Ms. Rhodora Angela Ferrer
Executive Director
Private Education Assistance Committee (PEAC)
Secretary Irene Isaac
Former Director General
Technical Education and Skills Development Authority (TESDA)
For Local Government:
---
Mayor Victor Ma. Regis Sotto
Pasig City
Mayor Maria Laarni Cayetano
Taguig City
For Civil Society Organizations:
---
Civil Society Network for Education Reforms (E-Net Philippines) is a national coalition of civil society organizations engaged in policy advocacy and the promotion of partnerships for education reforms. Since its inception in 2000, at the same time that the Education for All (EFA) movement has revitalized globally, it has been committed to expand and strengthen civil society participation in reforming the Philippine education system and in developing alternative learning systems with special concern for the marginalized, excluded and vulnerable sectors (MEVS).
Represented by:
Represented by:
Ms. Maria Olivia Lucas
President
E-Net Philippines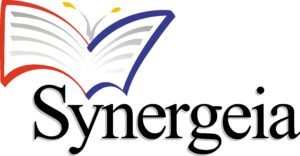 For 20 years, Synergeia Foundation has nearly mastered how to engage communities to get all children to school and improve their achievement levels. The number of local government members of Synergeia has increased from 7 to nearly 500 through a demonstration effect. From a simple reading program in 2002, Synergeia's work has grown into a 360◦ Investment program. Its education agenda grows richer every year because the needs of children are diverse. Education governance now includes teachers' and parents' training, peace education, waste management, livelihood training, health and sanitation, values development, construction of facilities, and livelihood.
Represented by:
Dr. Milwida Guevara
Executive Director
Synergeia Foundation, Inc.
The Standing Committees
We have assembled experts in the field to help us study, assess, and navigate the contexts of our Priority Areas.
---